EducArte Annual Report 2021
Letter from the founders
We have been thinking back to a year ago, when we had no forecast for when in-person events would start up again. There has been a lot of uncertainty, but we are grateful to have a resilient and supportive community through which we have been able to grow.
We started 2021 with our second virtual performance and workshop series. We kicked things off with an online carnival dance party, featuring JP Silva and his band streaming live from Rio de Janeiro and synchronous performances by local samba dancers in DC. Even though we were physically distanced, we felt connected to our expansive community!
In the summer, we transitioned to in-person programs with percussion workshops at the Old Parish House in College Park, led by our percussion director André Coelho, as well as samba and frevo dance classes. We launched our Choro Lecture Series in the fall, with support from Maryland Humanities. We were able to offer these programs through our partnership with the College Park Arts Exchange, and we thank executive director Melissa Sites for working with us.
We also continued our partnership with the Associação Brasileira de Cultura e Educação (ABRACE) this year to offer free in-person music lessons to Brazilian immigrant and first generation youth in the DMV. We are excited to expand this programming in the spring to reach more children and also adults.
We sincerely thank all of our funders and donors for your support this year. We are growing and could not do it without you believing in our mission to build this community around music, dance, and culture.
–Kate Spanos and Pablo Regis de Oliveira, co-founders
Quick facts and numbers
Board of Directors
EducArte appointed three new members to its Board of Directors: Patricia Kanashiro, Reena Shukla, and Raquel Gomes (left to right).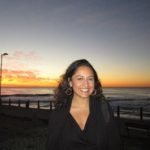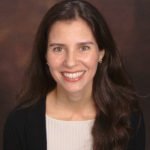 We would also like to thank to David Rosenblatt and Kenneth Howe for their service on our board, as founding members. They will now be joining our
advisory board
.
Fundraising
EducArte raised nearly $10,000 in individual and board contributions, $13,500 in institutional grants, and $32,000 in governmental grants. We also received about $8,000 in earned income from educational program and performance fees.
We received grants from the following institutions: Crescent Cities Charities, the Nora Roberts Foundation, the Greater Washington Community Foundation, Maryland Humanities, the Maryland State Arts Council, and the Prince George's County Strategic Partnerships Office.
Marketing & communications
This year we received the following press hits and other opportunities for increased visibility in the local DMV arts community:
"Brazilian Drumming Reverberates Through the Old Parish House" by Kim Seif in the College Park Here & Now
Pablo de Oliveira and Kate Spanos were guest speakers at Maryland State Arts Council's regular "Coffee with the Council" in October, to talk about strategies for community engagement
Choro Lecture Series featured on the Maryland Humanities website and in their weekly newsletter in November 2021
"EducArte proudly brings new Latino programming to College Park" by Kate Spanos and Pablo de Oliveira for the College Park Arts Exchange blog
Programming highlights
We ran the following programs and series in 2021:
In-person performance series 2021, including forró dance parties at Joe's Movement Emporium and Social Beast
Brazilian percussion and dance workshops in College Park
Ainihi e Alteridade: NextLOOK creative residency at Joe's Movement Emporium
Choro Lecture Series in College Park and online
Highlights from 2021
Previous Annual Reports