EducArte is a 501(c)3 non-profit organization based in Maryland that provides educational programs in music and dance—including workshops, classes, residencies, and performances. Our work focuses on community building and cross-cultural communication. Our programs build a vibrant and diverse cultural arts community and encourage artist and audience collaboration.
Founded in 2015 by Brazilian musician and arts administrator Pablo de Oliveira and dance scholar and educator Kate Spanos, EducArte is fulfilling the local Brazilian community's needs by establishing creative cultural spaces for the education, preservation, and practice of our cultural traditions, as well as establishing Washington, DC, as a important destination for Brazilian artists to perform. Originally known as Samba Jig Productions, EducArte was incorporated as a non-profit organization in 2019.
Staff
Executive Director, Artistic Director, and Co-Founder
Pablo Regis de Oliveira is an arts administrator and musician. After getting his dual BA in political science and Latin American studies from UCLA, he worked in communications conducting public service advertising campaigns for government and non-profit clients, and worked in government, including serving in the District of Columbia Mayor's Office of Community Relations. He is an accomplished community-based arts administrator, having served as program manager for Strathmore Community and Education Department and the Prince George's Arts and Humanities Council. Pablo supported and coordinated the Brazilian segment of the Smithsonian Center for Folklife and Cultural Heritage's annual Folklife Festival. Pablo is a cavaco (string instrument) player, singer, and percussionist performing Brazilian music in the DC metro area. He grew up in Los Angeles and Brasília, surrounded by Brazilian music and culture. He is a recipient of a Maryland State Arts Council 2018 Individual Artist Award. He has also trained in a variety of Brazilian movement styles, including the martial art of capoeira, as well as frevo and cavalo marinho from the state of Pernambuco. For more information, visit
www.pabloregis.com
.
Director of Operations & Finance and Co-Founder
Kate Spanos, Ph.D., is a dancer, scholar, educator, and arts administrator. As co-founder and director of operations and finance for EducArte, she manages the organization's administrative operations, accounting, and grant writing. As a scholar and dancer, Kate has a passion for practicing and studying dance and music styles from around the world, especially Ireland, Brazil, and the eastern Caribbean. Her book,
"Dancing in the World: Revealing Cultural Confluences"
—co-authored with Sinclair Ogaga Emoghene and published in 2023—explores equity and diversity for traditional dance cultures in the dance field. She earned her doctorate in dance and performance studies from the University of Maryland and a Master's in traditional Irish dance performance from the University of Limerick. She completed a postdoctoral Fulbright U.S. Scholar grant to study frevo and popular dance in Recife and Olinda in Pernambuco, Brazil in 2018. She also has a Bachelor's degree in cognitive science with a minor in computer science from the University of Virginia. She aims to make traditional performing arts accessible to the DC metro community through teaching and promotion of cultural events. For more information, visit
www.thekatespanos.com
.
Arts Administration Manager
Nathalia Bolinja is from Brasília, Brazil, and is passionate about Brazilian culture, particularly samba. Having earned her journalism degree from the Higher Education Institute of Brasília in Brazil, she embarked on a career in public relations, accumulating over five years of experience working with organizations like the Brazilian Space Agency, the University of Brasília, and the Engineers' Assistance Company. She is currently pursuing an associate's degree in technology.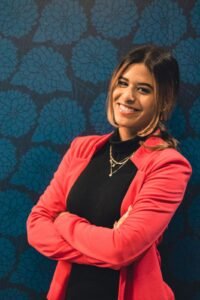 Social Media Manager
Bella Saldini was born and raised in the interior of São Paulo state, Brazil, where she studied graphic design and digital marketing. She moved to the US in 2021 and founded a marketing agency. Bella believes strongly in EducArte's mission to share Brazilian culture in other countries, like the US. As EducArte's social media manager, Bella creates content, including posts, videos, and photos, to promote EducArte's events and programs.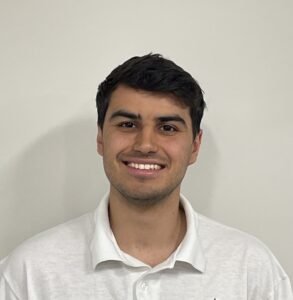 Grassroots Marketing Coordinator
Lucas Faria is a marketing professional who was born and raised in Washington, DC. He graduated from Towson University with a degree in business administration, where he specialized in marketing. During his time at Towson, Lucas developed a strong interest in strategy and consumer behavior, which has helped him to develop innovative campaigns that drive business growth. Lucas also has a unique cultural background and he has spent a significant amount of time in Brazil. He had the opportunity to study for a period there and immerse himself in the local culture, gaining a deep appreciation for the country's rich traditions and values. His experiences studying abroad have given him a different perspective on the world and has inspired him to promote diversity and inclusivity in all aspects of his life.
---
Board of Directors
Interim President
Marietta Ulacia is a Cuban-American artist and arts administrator with over 20 years of artist management and non-profit experience in the cultural field. She has worked with diverse performing and visual artists, as well as theater, music, and dance organizations in New York, and she currently serves as Executive Director of the Afro Latin Jazz Alliance of New York, a non-profit organization at the center of progressive jazz programming, where she spearheads the development of education, performance, and conservation programs that prioritize equity and equality. Marietta spent over fifteen years in the Washington, DC area where she co-founded and was Executive Director of the Latin American Folk Institute (LAFI). Ms. Ulacia is a graduate of the prestigious Amadeo Roldán Music Conservatory in Havana, Cuba. She holds a Bachelor's degree in Communications and Visual Media and a Master's Degree in Arts Management from American University in Washington, DC.
Ednaldo
Silva, Ph.D. (Econ.)
Treasurer
Ednaldo Silva holds a Ph.D. in economics from the University of California, Berkeley, and is a leading international expert in transfer pricing and the valuation of intangibles. After teaching for ten years, Dr. Silva began his post-academic career as the first senior economic adviser in the Internal Revenue Service (IRS) Office of Chief Counsel and the first economist in the IRS Advanced Pricing Agreement Program. During his time at Chief Counsel, Dr. Silva was a drafting member of the 1992, 1993, and 1994 Treas. Reg. § 1.482 transfer pricing regulations and introduced the "comparable profits method," "best method rule," multiyear analysis, and the concept of the arm's length as a range of prices or profit indicators instead of a point estimate. Dr. Silva is also the founder and managing director of
RoyaltyStat
. He served as senior tax economist to Wyeth Pharmaceuticals. He is an art collector and a jazz enthusiast.
Bryan McCann, Ph.D., is a Professor of Latin American History at Georgetown University. He is the author of several books on Brazil, including Hello, Hello Brazil: Popular Music in the Making of Modern Brazil (Duke, 2004) and João Gilberto and Stan Getz's Getz/Gilberto (Bloomsbury, 2018). He has been active in bringing Brazilian cultural events to Georgetown University and the Washington, DC, area for two decades.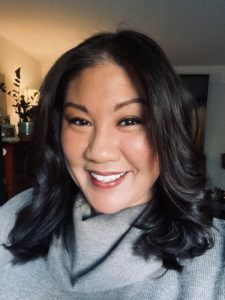 Tricia Paulino believes that mission-based organizations are vital to societal, cultural, and economic growth and loves to see what can arise from creative partnership building. She has more than 20 years of development experience with a specific focus on donor relations and stewardship. Her background spans many years in the field of pediatric healthcare at Boston Children's Hospital and Children's National Hospital in DC—where she worked closely with organizations in the United Arab Emirates on bilateral medical, research, and educational partnerships—and she has recently entered the higher education sector. As a first-generation Filipina-American, she has a passion for the arts and its power in preserving cultural authenticity and creating community connection. Tricia graduated from Colby College with a degree in English and Multicultural Education. She is currently Director of Donor Communications in the Office of Advancement at Georgetown University and lives in Washington, DC.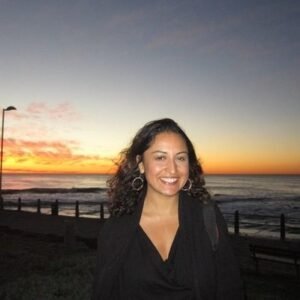 Reena Shukla is a Foreign Service Officer Health Specialist with the United States Agency for Development (USAID) and has over 15 years of experience working to advance complex global health issues with long-term assignments in Brazil, Mozambique, Zimbabwe, Washington, D.C., and currently in Pakistan. She is passionate about connecting cultures, ideas and disciplines to catalyze solutions to social issues. Reena is actively engaged in arts and culture and has organized numerous cultural events in Mozambique, Zimbabwe, and Washington DC and serves on several national committees on building evidence on the positive intersection between arts and culture and public health outcomes. She believes in the power of music for cross-cultural understanding and social change. Reena graduated from the University of Michigan with a Bachelor's of Arts and Master's in Public Health focused on Health Policy and Management/Global Health from the University of Michigan. She is fluent in Spanish, Portuguese, and Nepali.