EducArte Annual Report 2022
Letter from the founders
2022 was a year of growth and joy! From monthly samba dance parties with Pablo's Baile, to building our bateria percussion ensemble and carnival dance classes, to presenting amazing Brazilian artists like Marisa Monte, Monobloco, and Milton Nascimento, we kept the momentum going.
It is hard to believe that last year at this time we did not yet have our bateria instruments, which we received last spring through a sponsorship by Brazil's largest percussion instrument manufacturer, Contemporânea. The instruments came in two huge boxes directly from Brazil! Thanks to this sponsorship, we were able to start building our bateria (samba percussion ensemble), which meets twice a month in College Park. We added carnival dance classes to each session so that participants can do both samba and frevo in one day to warm up for the bateria! We are excited about growing our troupe and performing throughout the area.
We continued our partnership with the Associação Brasileira de Cultura e Educação (ABRACE) to offer Portuguese-language music appreciation classes (aulas de musicalização) last spring and fall. Our classes are growing and the students demonstrated their learning by performing classic Brazilian songs at the end of each semester. We are grateful to the Brazilian Embassy for funding the program last fall.
After a couple of years without live music, last year's concert series featured exciting and emotional performances by some of Brazil's most popular artists, including Marisa Monte (co-presented with Strathmore), Adriana Calcanhotto and Milton Nascimento (co-presented with The Birchmere), and Monobloco, which we presented at Glen Echo Park's historic Spanish Ballroom last summer. (Monobloco is coming back in March, by popular demand!) We have some more big names coming in 2023—stay tuned!
We also grew our performance and workshop offerings at local retirement homes, elementary schools, universities, and event galas and ceremonies. We work with some of the best, most knowledgeable artists in the region and we are always eager to share these cultural traditions.
Finally, last year we launched our Irish céilí dance series, starting at the Old Parish House in College Park (thanks to support from the College Park Community Foundation) and moving to Glen Echo Park in the fall. Irish dance is an important part of Kate's background and we're thrilled to be able to offer this fun, accessible opportunity to our community. We have been excited to see the crossover between our Brazilian and Irish music audiences, which is exactly the kind of cross-cultural exchange we aim to create.
We sincerely thank all of our funders and donors for your support this year. We could not do all of this without you believing in our mission to build community around music, dance, and culture.
–Kate Spanos and Pablo Regis de Oliveira, co-founders
Quick facts and numbers
Board of Directors
EducArte appointed two new members to its Board of Directors: Tricia Paulino and Ednaldo Silva.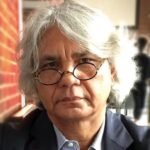 George Michie completed his term at the end of the year, and we sincerely thank him for his service on our board and continued mentorship.
Fundraising
In 2022, EducArte raised over $10,000 in individual contributions, $12,000 in institutional grants, and $40,000 in governmental grants.
We received grants and sponsorships from the following institutions: College Park Community Foundation, Crescent Cities Charities, Dimick Foundation, Mid-Atlantic Arts, Fulbright Association National Capital Area Chapter (NCAC), Contemporânea, City of College Park, Maryland State Arts Council, Prince George's County Council, the Embassy of Brazil in Washington DC, Center for Cultural Vibrancy, the University of Maryland's Do Good Institute, and the State of Maryland's Special Fund for Preservation of Cultural Arts in Maryland.
Programming highlights
In 2022, we served over 6,000 in our community through concerts, workshops, social dances, performances, lectures, panel discussions, and more.
Music Lessons in Brazilian Portuguese

, in partnership with ABRACE

Brazilian

Percussion

and

Dance

Workshop Series

Concerts: Marisa Monte (co-presented with Strathmore), Monobloco (Glen Echo Park), Adriana Calcanhotto (co-presented with The Birchmere), Milton Nascimento (co-presented with The Birchmere)
Highlights from 2022
Financial report
In 2022, we paid about $40,000 to artists to perform and teach in our programs. 76% of our expenses went to programming and 24% went the general and administrative costs.
Previous Annual Reports