NextLOOK open rehearsal: Ainihi e Alteridade: Performing Otherness
September 28, 2021 @ 7:00 pm
-
9:00 pm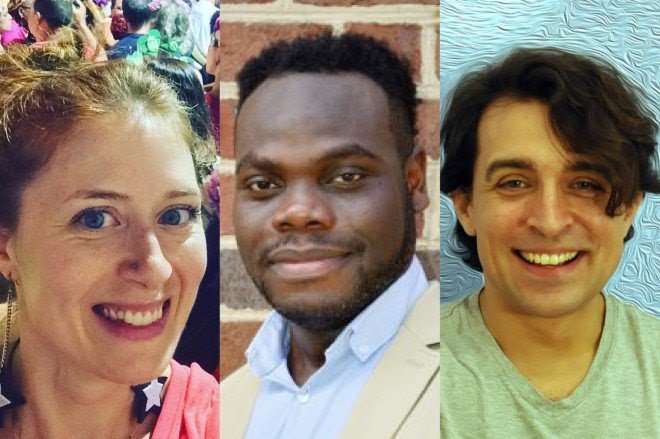 NextLOOK artist residency, The Clarice at the University of Maryland + Joe's Movement Emporium
This new dance and music project examines ainihi ("identity" in Hausa) and alteridade ("otherness" in Portuguese) based on the traditions of Nigeria and Brazil. Multidisciplinary artists Sinclair Ogaga Emoghene, Pablo Regis, and Kate Spanos create a collaborative work that includes new and traditional songs and dances, a carnival-style parade, an audience feedback session and an artist discussion.
Join us throughout the week on September 28, 29, and 30 for open rehearsals from 7-9PM. We will do a final open rehearsal at the end of the week on Friday, October 1 at 7PM.
More information at Joe's Movement Emporium and The Clarice.
This event is part of NextLOOK. In partnership between The Clarice and Joe's Movement Emporium, NextLOOK supports the development of new music, plays, dance and other experiences by regionally-based performing artists. These artists are mentored by seasoned arts administrators from The Clarice and Joe's Movement Emporium to construct innovative methods of deepening the audience's involvement in their creative process. By removing logistical barriers of cost and space and providing a sounding board for artists creating new work, NextLOOK invests in the regional arts ecology and creates an accessible, exploratory environment that connects intriguing artists with adventurous audiences.
Made possible, in part, by the Maryland State Arts Council and the Morris & Gwendolyn Cafritz Foundation.